Back to aPriori Blog Home
How Target Costing Can Be Accelerated by Design Engineers
As market competition increases and products become more complex, manufacturers are facing more pressure to meet – and often reduce – their product target costing. Equally important, a high degree of accuracy and confidence are necessary to meet target pricing. Design engineers can play a key role in ensuring a high-value product that meets these objectives. 
Design engineers can have a significant impact on a product's target cost. Working at the product's point of origin, they can heavily influence cost and other manufacturability issues.
Manufacturers can meet product target costs faster and with confidence by ensuring that design engineers are equipped with the right tools. Most design engineers no longer focus purely on product design. Now, they must factor in other issues such as sustainability and of course, cost. 
In this article, we will explain target costing and how it affects the bottom line. We will outline how design engineers can fulfill a critical role in determining target pricing as well as the benefits of utilizing manufacturing simulation to achieve target costing goals quickly and with confidence. 
What is Target Costing? 
Target costing, also known as target pricing, examines the costs associated with a product's lifecycle. The goal is to ensure that the necessary costs to make the product are covered while ensuring a profit as well. A standard formula for calculating target cost is: Competitive market price minus desired profit margin equals target cost.  
Cost is a perennial concern for manufacturers, and the last two years have compounded the issue. Inflation makes it more difficult to meet costs; let alone make a profit. At the current churn rate, it is predicted that nearly 50% of today's S&P 500 companies will be replaced over the next decade. The burden of proof – revenue growth through new products and increased legacy product margins – put more pressure on manufacturers. 
Inflation goes hand in hand with reduced cash flow. A small hiccup can reduce earnings before interest, taxes, and amortization (EBITA) by 3-5%. It is another indicator of how digital manufacturing can boost agility and proactively address such disruptions. 
Achieve Target Costs with Manufacturing Simulation 
Manufacturing simulation can provide design engineers with valuable insights early in the design stages. With detailed, actionable guidance on each 3D CAD model, design engineers can analyze cost, manufacturability, and sustainability. 
Design engineers serve as the entry point for achieving product target pricing by:  
Utilizing manufacturing simulation in the design phase:

Bridging multiple platforms (product lifecycle management, CAD files, enterprise resource planning) provides designers with deep insights from digital twins and digital factory models. For example, a design engineer may discover significant material waste in a part production. The design engineer then can redesign, or choose a different manufacturing process, to reduce excess and cost early in the process.

Identifying up to 50% decrease in part costs:

Cost decreases give manufacturers a competitive advantage and boost cash flow. Cost of Goods Sold (COGs) can garner a 5% savings by entering products into manufacturing simulation software like aPriori. Cost insights allow design engineers to quickly analyze product should costs. Designers can assess any number of factors influencing costs if target pricing exceeds estimates. Changes at the design phase have the biggest impact since 80% of the product's cost is determined at this point.

Considering design/cost tradeoffs:

Optimize and improve designs through value engineering.

Value engineering is a set of processes and methodologies used to increase product value. Manufacturing simulation provides insights and recommendations to meet target costs without compromising product value. aPriori offers solutions that enable this

design to cost process

.

Reducing supply chain engagement:

By leveraging manufacturing simulation supplier data, engineers can design products that work around supply chain issues (shipping delays, thefts, etc.) and the associated costs (higher supply rates, foreign currency exchange rate fluctuations). As a result, they can reduce the supply chain from several weeks to a few days, implement Zero RFQ capabilities, meet target pricing, and improve cash flow.

Removing silos

. An investment in each part of the value chain optimizes its entirety. By restricting transformation, digital engineering, smart manufacturing, or connected field service initiatives to individual departments, an organization does not extract its full potential. According to McKinsey, about

two-thirds of transformation efforts fall short of their goals or are ultimately unsustainable

. By contrast, organizations that break through silos with an end-to-end business model operate more effectively. 

 
Design Better Today, Meet Target Costs Faster Tomorrow 
Design engineers have the potential to offer more than just great design. They are a company's best opportunity to meet product target costs faster and with confidence. With the right manufacturing simulation software providing fast, highly accurate manufacturing insights, design engineers can bolster their enterprises' competitive advantages including: 
Greater profitability via actionable design insights that provide huge cost reductions. 
More agility to pivot as necessary, make decisions quicker and assuredly, and stay a step ahead of the competition.
Real-time collaboration and enhanced communication through shared visibility of manufacturing insights, from the design team through to production.
Reduced design churn with suppliers, eliminating wasteful feasibility loops in the process.
Better design productivity thanks to an intuitive, user-friendly platform.
Effective management of the three pillars of manufacturing – cost, sustainability, and manufacturability – through automated analysis of 3D CAD data that considers the impact on those pillars before any time-consuming and costly downstream activities occur.
Detailed design scenario comparisons – Compare designs, materials, manufacturing processes, costs, and environmental impacts. Then consider trade-off analyses and recommendations.

 
Conclusion 
Design engineers can have a profound influence on meeting product target cost faster and much earlier in the product lifecycle. Manufacturing simulation software is the path to the manufacturing insights and data critical to this process. 
They will gain the confidence to innovate and push boundaries by trying alternatives with full visibility into cost. In addition to the above benefits, they will help reduce time to market, become a more competitive force in the market, and lessen the product's environmental impact. 
Harness the power of design for manufacturability
Design engineers are the gateway to meeting product target costs.
Listen to Mark's podcast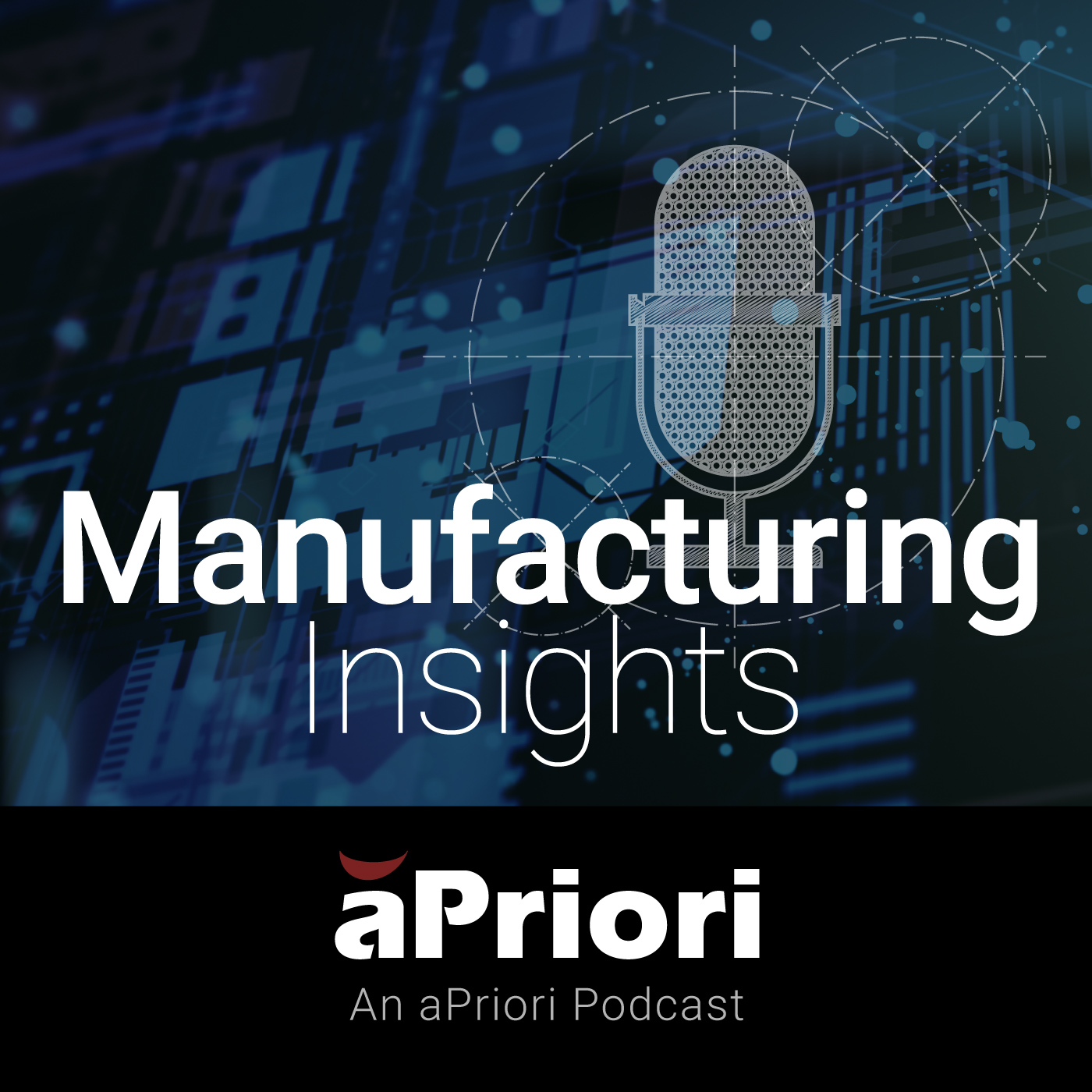 ×