Back to aPriori Blog Home
Why Are Cost Insights So Important in Green Manufacturing?
Green manufacturing is now much more than a buzzword heard by global organizations across numerous industry sectors. Green manufacturing has evolved from a "nice-to-have" business practice to a strong determinant of a manufacturer's long-term success and profitability.
External factors, such as governments and sustainability regulations, are pushing today's global manufacturers to adopt sustainable manufacturing processes. Further, consumers and investors are increasingly interested in engaging and forming relationships with companies that practice sustainable manufacturing. The message is clear: manufacturers must prioritize green manufacturing to preserve both the planet's health and their bottom line.
However, as companies embrace green manufacturing, how can they measure the impact of strategic sustainability decisions on cost and profitability?
This article will answer the question by exploring how aPriori's real-time cost insights help manufacturers achieve sustainability while maintaining profitability. It will also discuss how to use aPriori's cost insights to drive smarter, more sustainable design engineering, manufacturing and sourcing decisions.
What is Green Manufacturing and Why is it Important?
Green manufacturing is the use of eco-friendly designs, raw materials and production processes throughout a product's life cycle. The terms "green manufacturing" and "sustainable manufacturing" are sometimes used interchangeably. They both strive to reduce a manufacturer's environmental impact and carbon footprint throughout the product development process.
Companies looking to implement sustainable manufacturing initiatives and strategies must address the following three areas:
New Product Designs. According to Ernst & Young, 80% of a product's environmental impact and lifetime emissions are determined in the design phase. Manufacturing companies must select and consider the most sustainable materials when conceptualizing and designing their new products.
Manufacturing Processes. Firms must investigate the carbon dioxide equivalent (CO₂e) impacts or implications of changing their manufacturing processes. The objective is to identify the production operations and process routings that have the least environmental impact.
Supplier Selection and Sourcing Decisions. Organizations in today's manufacturing industry must identify and buy from low-carbon, low-cost suppliers. Manufacturing companies must assess whether a regional supplier provides sustainable materials while also considering the environmental impact of supply chains.
At its core, green manufacturing paves the way for product sustainability and an ethical approach to remaining globally competitive. Green manufacturing practices ensure that manufacturers meet or adhere to stringent environmental standards and regulations. This may include meeting Environmental, Social, and Governance (ESG) mandates, which environmentally conscious stakeholders use to make their investment decisions.
Cost is a Top Barrier to Sustainable Manufacturing and Product Sustainability Goals
Manufacturers that embrace sustainable manufacturing must consider not only the CO₂e impacts of their business decisions, but also the cost implications. This is difficult when they lack real-time insights and visibility to track costs in relation to their sustainability goals. As a result, manufacturers may believe that they are achieving sustainability while being completely unaware of any potential cost increases.
It is counterintuitive to focus solely on sustainability at the expense of cost, as both areas are critical to a company's profitability. Manufacturing companies can be truly successful and profitable if they can balance the complexities of CO₂e and cost simultaneously. Fortunately, they can turn to digital manufacturing platforms like aPriori to help them achieve their climate and cost-effective, sustainable product goals.
aPriori: Real-Time Cost Insights for Green Manufacturing and Product Sustainability Excellence
According to IBM's latest CEO study, 44% of CEOs acknowledged lacking the data and insights necessary to achieve their sustainability objectives. aPriori eliminates the issue by providing companies with a centralized solution for automated, real-time insights into cost and CO₂e relationships. This trade-off analysis is performed by aPriori's digital factories, which are virtual representations of real-world factory conditions from across the globe.
aPriori allows users to not only cost a part but also calculate the emissions associated with its material and manufacturing. That way, manufacturers gain visibility into how to reduce their environmental impact and costs during the new product development process. With aPriori's powerful insights, firms can achieve the following:
Better Sourcing Decisions. Firms can identify low-cost and low-carbon suppliers and locations. They can also compare different regions based on electricity generation methodologies.
Enhanced Design and Material Selections. Manufacturers can measure the CO₂e and cost of alternate materials. This enables them to identify and procure low-cost, ecologically friendly components to manufacture their sustainable products.
Improved Manufacturing Decisions. Companies can examine the CO₂e of various manufacturing processes and operations. They can then select the most cost-effective and environmentally friendly manufacturing process to use for their green manufacturing initiatives.
Accurate and Data-Backed Conclusions. Manufacturers can gain a better understanding of what is responsible for CO₂e and cost: design, materials or manufacturing process.
aPriori Makes It Possible to Reduce CO2 Emissions Without Increasing Costs
Cost and CO₂e reduction must be combined into a single, attainable goal. The ability of modern manufacturers to deliver "green products" that stakeholders demand at the lowest possible cost determines their success. This allows companies to remain competitive and profitable in their industry while also preserving the planet for future generations.
aPriori helps to achieve this goal by providing insights into cost-effective and sustainable product design, manufacturing and sourcing business decisions. At its core, aPriori turns a manufacturing company's climate goals into attainable real-world results.
SUSTAINABILITY REPORTING: THE EU TAXONOMY
The EU's new rules for sustainability reporting mean that manufacturers must monitor six sustainability objectives. Learn what they are and how to compete under the EU taxonomy for sustainable activities.
LISTEN TO THE PODCAST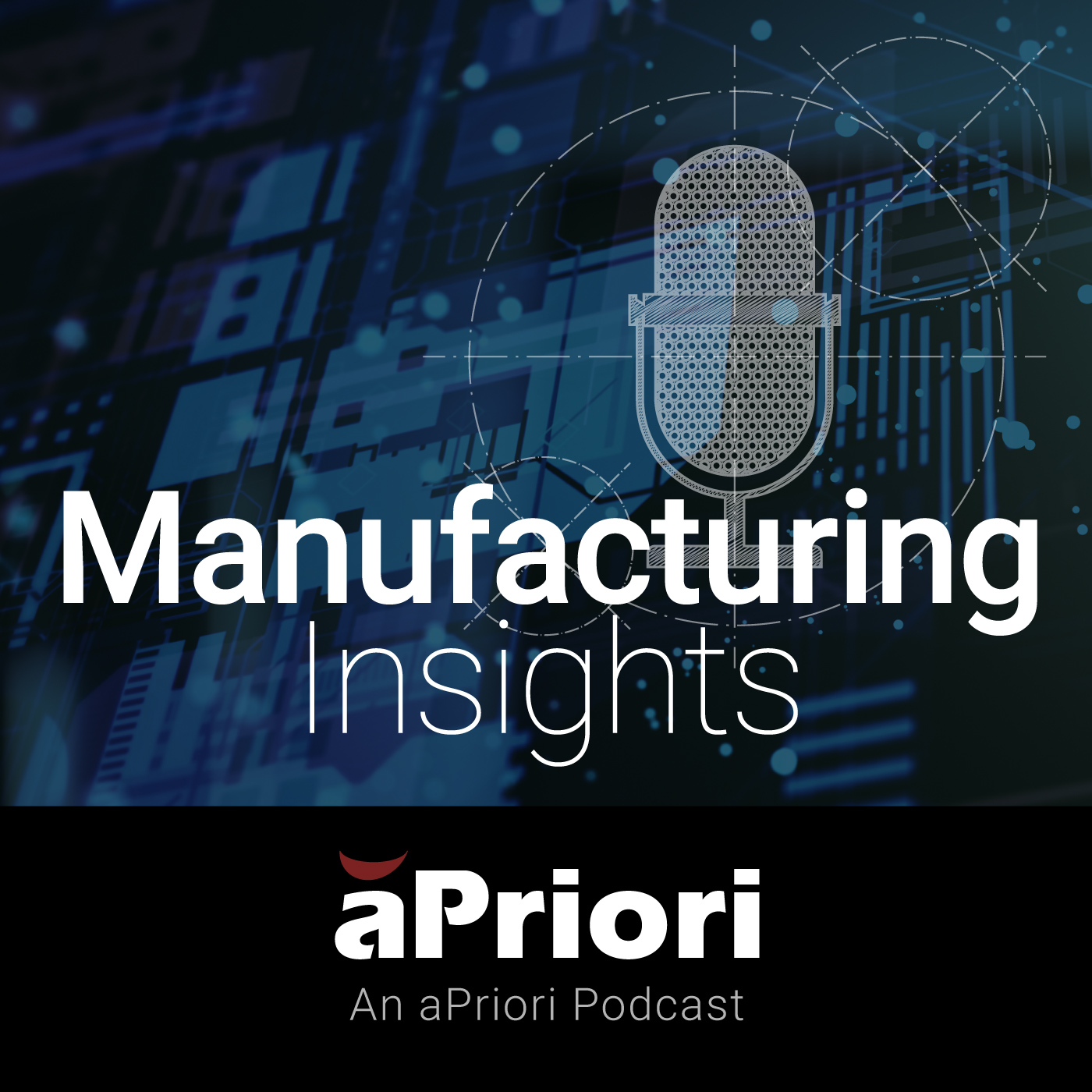 ×