Back to aPriori Blog Home
Achieve Faster Time to Market by Improving Cost Engineering
Faster time to market is a key objective for all product development teams today. Product teams that achieve faster time to market are more likely to secure advantages in market and revenue share. It also ensures that new product introduction (NPI) strategies are successful as the team's launch targets are being met.
At the center of it all are cost engineering departments that play a crucial role in speeding up new product launches. They provide early cost estimates and actionable design guidance across the development process to help launch new products on time. Manufacturing simulation software supports these cost engineering tasks by generating accurate, on-demand cost estimates that are cognizant of real-world conditions.
This post discusses the role of cost engineers in reducing time to market for NPI processes. It will also present how costing departments can leverage automation to accelerate life cycle management workflows and meet launch dates.
What is Time to Market (TTM) and Why Should It Matter to Manufacturers?
Time to market is a key performance indicator (KPI) that measures the length of time from product ideation to launch. It is known that time to market gives companies a competitive advantage in a market. It provides the means to gain early customer loyalty for a low-cost but high-quality new product. Faster time to market enables organizations to get their products in front of customers earlier, setting them up to achieve a larger market share.
How Do You Measure Time to Market (TTM)?
Senior leadership sets product launch deadlines to ensure the product development team collaborates to bring a concept to market promptly.
Some organizations start tracking time to market when NPI programs are first approved, and product life cycle teams are aligned. Time to market can be measured by the days, months or years it takes to get a product to consumers.
Regardless of how comprehensive NPI programs are, product teams cannot achieve faster time to market if they lack the following:
A Dedicated Costing Department. Manufacturing organizations must have a costing department in place to identify early product cost and manufacturability issues. Costing departments must identify these issues during design to eliminate the risk of costly, late-stage engineering change orders (ECOs). Cost engineering departments keep NPI programs on track and on time by sharing their costing knowledge with product team members.
Automated and Simulation-Driven Manufacturing Insights. The fourth industrial revolution (Industry 4.0) has introduced more automation to the manufacturing sector, allowing organizations to streamline production workflows. The advent of manufacturing simulation software has transformed new product development by providing real-time costing and design insights for teams.
Focus on Cost to Get New Products to Market Faster
Modernizing the product development process is crucial in accelerating time to market for NPIs. According to McKinsey & Company, teams that modernize their internal functions can reduce time to market by 30 to 50 percent. They can also improve the productivity of all their functional areas by as much as 26 percent.
There is an opportunity for product teams to reduce time to market when they look to optimize the costing function. They must adopt advanced software and a cost-first approach to accelerate how costs are estimated internally. Here are three ways teams can streamline product costing workflows to ensure faster time to market:
1. Use a Design-to-Cost Approach (DTC) for Effective New Product Development
Product development teams need to adopt a design-to-cost (DTC) approach to reduce the time to market for new products. The DTC methodology ensures that cost is designed into a new product from its inception. This helps eliminate late-stage redesigns and ECO requests across the product life cycle. At its core, teams that leverage the DTC methodology spend less time redesigning products, resulting in faster time to market.
The DTC methodology requires complete collaboration among all functional areas of the product development team. Cost and design engineering departments, for instance, must be strategically aligned to ensure cost targets are met during NPI programs. According to a recent study, companies that successfully incorporate DTC into their programs can save approximately 15 to 40 percent.
2. Adopt Manufacturing Simulation Software
Manufacturing simulation software gives product teams a single source of truth for real-time and accurate cost data. This ensures that all life cycle departments have the right product cost estimates at the right time. The software helps teams save time by centralizing cost details so they can make decisions faster and get products to market quicker.
The software uses digital factories to simulate the way in which the real world may impact product costs in the design phase. They can be configured to estimate costs based on real factory conditions, manufacturing processes, labor rates, materials, and more. This automation allows product development teams to control product costs accurately and quickly to meet cost targets and launch dates.
To get started with manufacturing simulation software, cost engineers must integrate their existing product life cycle management (PLM) systems with the software. The simulation software can then automatically evaluate the 3D CAD design files stored in the PLM system. As a result, product cost and manufacturability feedback are generated to help life cycle teams improve their product development processes.
3. Understand the Role of Cost Engineering Departments in Influencing Faster Time to Market
A costing department's role is to share cost insights with the entire product development team to facilitate DTC. Cost specialists look to influence colleagues to prioritize cost in all stages of product development, including design and sourcing operations. To spread the wealth of their knowledge, cost engineers must trade their legacy, time-consuming costing tools for simulation-driven cost analysis software.
Cost engineers that leverage manufacturing simulation software can increase their influence early in the product development cycle. For instance, they can use the software to estimate product costs and provide accurate, early cost-reduction feedback to design engineers. This gives design engineers time to optimize their designs for cost well before product launch deadlines. Teams that design their products for cost can reduce the risk of late-stage ECOs that impede faster time to market.
Manufacturing simulation can help cost engineers support sourcing professionals with their supplier negotiations. Cost specialists simply leverage the software's bulk costing module to automatically assess the cost of many new products at once. Bulk costing identifies cost outliers and generates should cost estimates to help sourcing determine how much to spend on parts. Sourcing professionals can then negotiate with suppliers based on facts and save money on components earlier in the development cycle.
The Bottom Line: Cost Engineers Need Automation to Ensure Faster Time to Market
Due to rising competition, cost engineers need automated, simulation-driven software to help streamline production workflows and gain a first-mover advantage.
Costing departments can use manufacturing simulation to generate early cost and manufacturability insights and provide actionable guidance to team members. This ensures that products are designed for cost from the start and that components are procured at the best value. Above all, it enables product teams to achieve faster time to market for their low-cost, highly functional new products.
WANT MORE INSIGHT INTO DESIGN TO COST?
Learn about the tools every designer needs to save their companies from cost overruns and engineering change orders.
LISTEN TO THE PODCAST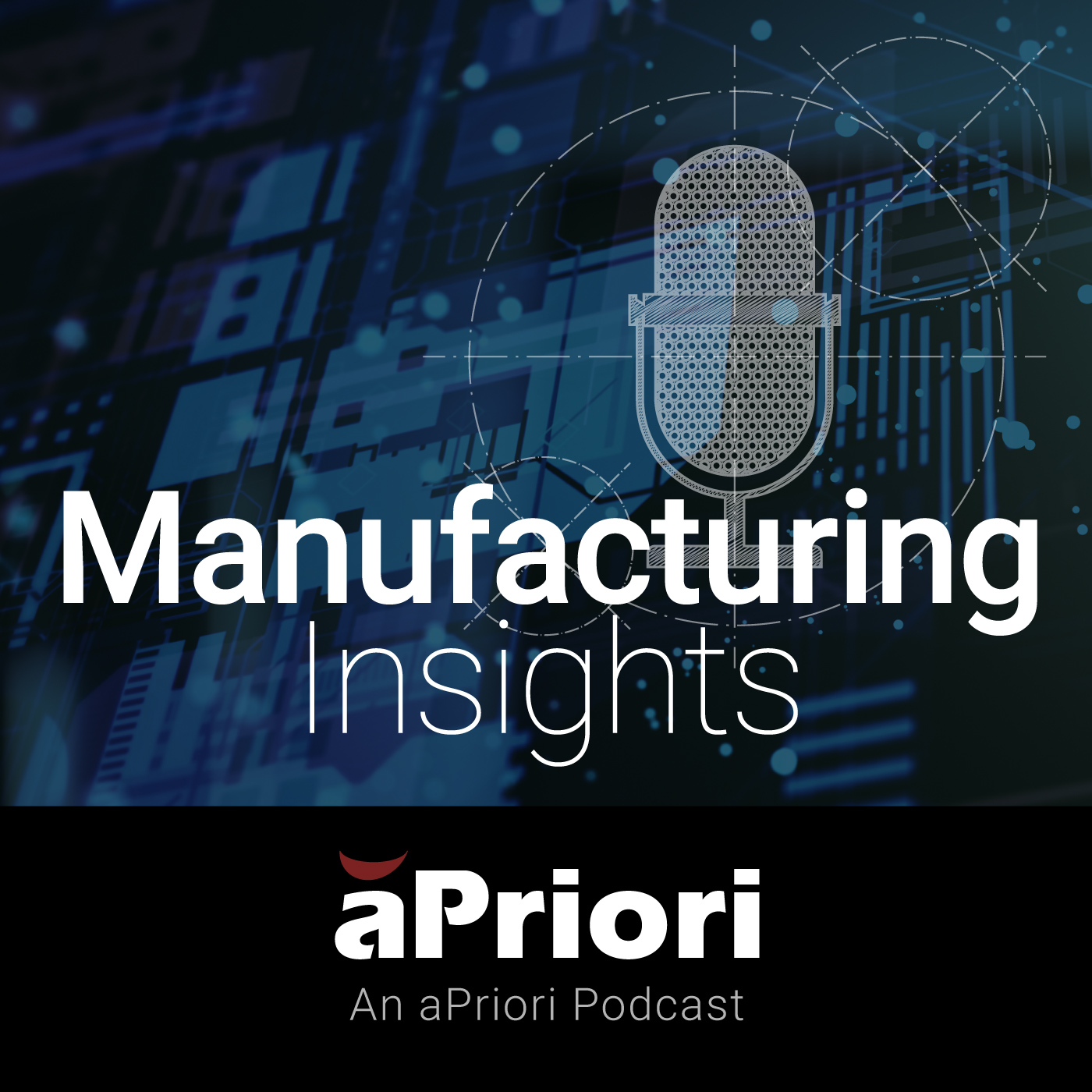 ×