Back to aPriori Blog Home
Top-3 Manufacturing KPIs Every Cost Engineer Should Know
In the world of cost engineering, key performance indicators (KPIs) measure the success of costing departments in performing their tasks. Manufacturing KPIs help align cost engineering personnel so they prioritize and focus on the activities, items or responsibilities that matter. Costing departments that recognize the true value of manufacturing KPIs are more likely to meet or exceed their organization's goals.
Today's cost engineers should be aware of three key manufacturing KPIs that evaluate their department's overall achievements and failures. These manufacturing KPI metrics are the deciding factor between stagnant costing departments and those eager to produce quantifiable results.
In this article, we will reveal the three manufacturing KPI metrics that every cost engineer should know today. We also discuss how cost engineers can meet these key manufacturing KPIs by leveraging digital technology and strengthening internal collaboration.
What Are Manufacturing KPIs?
Manufacturing KPIs are measurable indicators of how well product team departments accomplish the corporate goals set by senior leadership. Although each department's success is measured differently, senior leadership is always looking for growth and strides in how teams operate.
McKinsey & Company reports that most manufacturing organizations develop product-specific KPIs and metrics to evaluate their product development teams. For instance, 89 percent of companies currently track time to market (TTM) and 91 percent track product quality. Companies that set manufacturing KPIs can benefit from:
Data indicating whether a product development department is moving forward or backward.
Increased cross-functional engagement and morale to produce measurable results.
Improved employee focus and accountability to give priority to the areas or activities that matter.
Three Manufacturing KPI Metrics That Require Cost Engineering Attention
The success and efficacy of cost engineering departments are dependent on three key manufacturing KPIs. Costing departments that disregard these manufacturing KPIs are left guessing about the performance of cost engineers throughout product development cycles. The three manufacturing KPI metrics include:
Reducing the Percentage of Engineering Change Orders (ECOs)
Design for Sustainability and Carbon Dioxide (CO2) Footprint Reduction
Identifying Potential Savings Using Should Cost Analysis
1. Reducing the Percentage of Engineering Change Orders (ECOs)
Engineering change orders are official documents that request alterations to product designs at a later stage in the development process. Engineering change orders occur when sourcing pursues new, low-cost materials or cost engineers uncover design modifications that reduce product costs. These are just a few reasons why product redesigns may be requested by departments throughout the product life cycle (PLC).
Unfortunately, costly late-stage engineering change orders delay product launch deadlines and can cost manufacturing companies significant losses in revenue. According to McKinsey, overdue product launches in the automotive industry alone can cause $2 billion in lost revenue for automakers.
Cost engineers must prioritize the following three activities to reduce the number or percentage of engineering change orders requested:
Design-to-Cost Engineering. Design-to-cost engineering (DTC) introduces a cost-first approach to product development right at the design stage. Design-to-cost engineering promotes collaboration between cost and design departments, ensuring that low-cost designs are generated without sacrificing quality. Cost drivers must be identified and eliminated early to prevent late-stage product redesigns that slow down TTM.
Avoid Additional Manufacturing Product Costs. Tighter tolerances raise product costs since more labor and production processes are required to manufacture the product. Accordingly, cycle times also increase due to the additional time spent to produce that same tangible item. Cost engineers can leverage a manufacturing insights platform to help designers understand the tolerance impact of their designs. Simply put, cost experts use the platform to detect manufacturability defects early on, thereby avoiding additional costs associated with redesigns.
Increase the Transparency of Product Development Objectives and Component Cost Changes. All product team departments must be aligned so that they understand the target costs and deadlines set by senior leadership. Costing departments can leverage a manufacturing insights platform to simulate how real-world conditions may affect the price of specific components. This includes gaining cost insight into the way the current inflationary climate is increasing the price of components from suppliers.
2. Design for Sustainability and Carbon Dioxide (CO2) Footprint Reduction
According to the Environmental Protection Agency (EPA), the Industrial sector accounts for 24 percent of U.S. greenhouse gas (GHG) emissions. Equally concerning, the World Economic Forum (WEF) reports that Europe's manufacturing industry emits 880 million tons of CO2 per year. Considering the data, more manufacturing organizations are now looking to lessen the environmental impact of their production processes.
The cost engineer plays a crucial role in achieving manufacturing KPIs for design for sustainability and CO2 footprint reduction. For instance, they can use a manufacturing insights solution to help the entire product team to:
Optimize components for cost and CO2 equivalents without jeopardizing manufacturability.
Identify alternative, more sustainable materials and manufacturing processes while ensuring profitability.
Keep track of CO2 reduction targets given the cost and sustainability goals established by top-level management.
Costing departments can gain insight into material CO2, processing CO2 and energy consumption using aPriori's manufacturing insights solution, aP Pro (Figure 1). To get started with aP Pro, cost engineers simply integrate their team's 3D CAD data with aPriori's real-world digital factories.
aP Pro calculates the carbon footprint of industrial processes such as plastic molding, sand casting and sheet metal fabrication. The platform produces subtotal emission results for these processes, ensuring that cost teams have the projections required to cut emissions.
aP Pro, at its core, enables product development teams to strike a balance between product cost, performance, and sustainability targets. Striking this balance is especially crucial in the automotive industry as more automakers focus on producing high-quality electric vehicles (EVs).
3. Identifying Potential Savings Using Should Cost Analysis
Dedicated cost engineers are responsible for managing should cost analysis to identify gaps between should cost projections and supplier prices. An automated, simulation-driven manufacturing insights platform for cost engineering teams has perfected and streamlined the should cost analysis process.
Cost specialists must share all should cost insights generated by the platform with their colleagues in sourcing. Sourcing professionals can then utilize these should cost estimates to start fact-based discussions with their suppliers to reduce product costs. Significant product cost reduction percentages indicate the success of cost-sourcing department collaboration.
Should cost analysis is especially crucial in today's inflationary environment, as rising material rates increase supplier prices. A manufacturing insights solution's should cost data enables teams to only pay for what is fair even during volatile inflation.
Key Takeaways for Cost Engineers on Manufacturing KPIs
The success of cost engineering departments is dependent on the three manufacturing KPIs presented in this comprehensive article. Costing departments that meet these manufacturing KPI metrics can enhance collaboration and cost-reduction strategies across product development team areas. As demonstrated, cost engineers should be evaluated based on their ability to produce quantifiable results rather than their assumed productivity.
HOW TO RENEGOTIATE COSTS WITH SUPPLIERS
Learn how to always win supplier negotiations by going in with a growth mindset, a well-rounded team and a list of can't-argue-with facts.
LISTEN TO THE PODCAST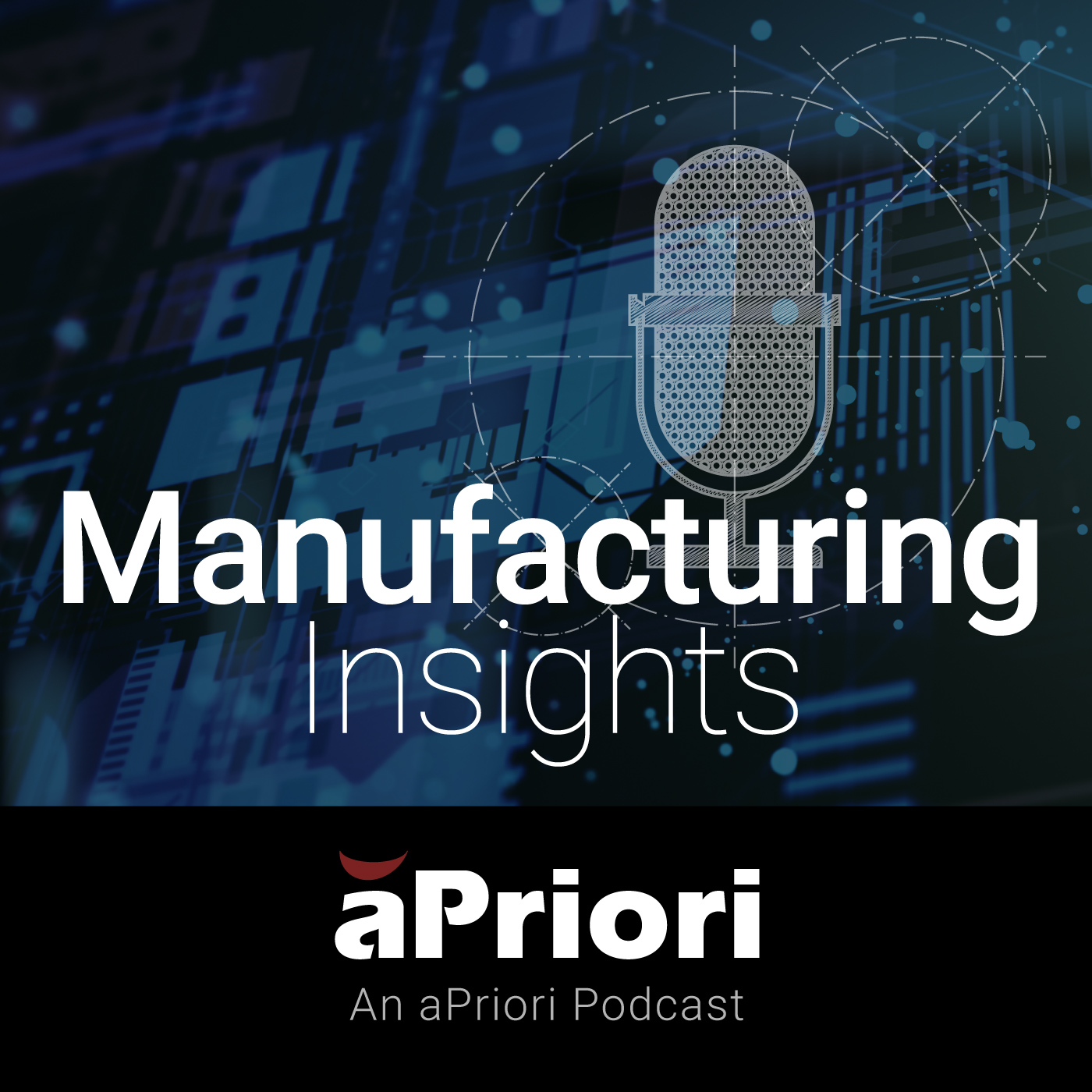 ×