Digital Manufacturing Software for
Quoting Professionals
The Perfect Combination of Supplier Expertise and Automation Makes Manufacturing Cost Estimation Easy
As a supplier, you face a tremendous amount of pressure to quote quickly while making sure that the parts meet quality, delivery, and target cost expectations. All while maintaining profitability for your own business. It's a big job. Now, it's much easier to improve your win rates and quote faster with aPriori's manufacturing simulation software.
Use Accurate Cost Data to Improve Your Win Rate

---
---
With aPriori's manufacturing simulation software, you can rapidly identify key cost components and drivers for products you quote for your customers. aPriori automatically detects potential manufacturability issues for a single part or for an entire bid package. But that's not all. aPriori analyzes cost variances across a range of manufacturing different routings, materials or regions of the world –all in a matter of minutes.
Seeing is Believing. Request a Demo.
We'll show you exactly how aPriori works.
The Benefits of Digital Manufacturing Software
Cost Estimation Made Easy
Quickly generate reliable cost estimates - for one part or your entire bid package.
Automated Capacity Analysis
Estimate the capacity required to produce each part in the package - across the machines used to manufacture the parts, by part, and for the package as a whole.
Simulation in Seconds
Simulate the manufacture of parts via alternate routings to understand their impact on the associated manufacturing cost.
Bid Smarter and Faster
Optimize your bid/no-bid decisions by comparing your current capacity and capabilities with the requirements of the part or package.
Quote Several Variations
Seamlessly generate quote package variants based on different annual volumes, manufacturing locations and manufacturing order quantity without having to enter all the information again.
Identify Design Issues
Automatically detect potential manufacturability issues to quickly resolve them. Ensure that your estimated cost accounts for manufacturability issues.
---
"Using aPriori, we have seen our win rates improve from 15% to 68%!"
— Mike Perrott, Senior Director, Global Quotes, Flex
aPriori Solutions for Quoting Professionals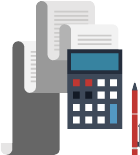 aP Analytics
Detailed reports of cost and manufacturing information to accelerate your quote. Quickly identify and avoid capacity and quality risks.
aP Pro
Generate detailed cost estimates including secondary processes. Simulate the manufacture of your parts via all possible routings. Collaborate with your customers to optimize design for manufacturability. Save cost and increase profit margins.
Before you go, drop us a line.
Can a single form submission change your life? Maybe not. But it is the start of your digital transformation.
×