Back to aPriori Blog Home
Why Siloed Digital Manufacturing Initiatives Fail and Slow ROI
Manufacturers are dedicated to breaking down departmental siloes that affect manufacturability, product cost, and sustainability. The path to the most efficient breakdown is not always easy or clear. A product lifecycle management (PLM) platform or computer-aided design (CAD) files certainly help facilitate the process.
How can manufacturers achieve their objectives and take a more comprehensive approach to manufacturing? What is the best approach to ensuring a return on investment (ROI)? There are other methods to ensure a fully successful initiative and better ROI. Siloes are broken down, paving the way for better communication and collaboration. Teams throughout the product lifecycle gain valuable manufacturability, sustainability, and product cost insights, thanks to early visibility feedback. The value provided by a good manufacturing simulation platform cannot be overstated.
In this article, we will explore the most effective path to breaking down the siloes. Additionally, we explain how a comprehensive strategy mitigates disruptors, frees up time to focus on core capabilities, and positions the enterprise to be a more agile, competitive force in the marketplace. Finally, manufacturers will know what to look for in a digital manufacturing platform to ensure they achieve goals and ROI.
A More Efficient Way to Breakdown Siloes and Boost ROI
A survey by Ernst & Young revealed that 81% of respondents agreed that data should be the driving factor in decision-making. Among them, 68% acknowledged they were active stakeholders in important data-driven projects and 41% said cross-functional collaboration is essential to large data-driven project success. Yet less than one-third (31%) took measures to restructure their enterprises to meet data demands in an impactful way. Just 23% implemented a data strategy across the enterprise.
Inflation, ongoing labor shortages, increased global competition, and pressure to produce high-quality products faster and profitably with fewer resources continue to impede productivity. Siloes exacerbate these problems. A platform that facilitates collaboration, efficient PLM, valuable manufacturing insights, and the ability to meet manufacturability, sustainability, AND cost objectives is the holy grail. The good news is such platforms exist.
What to Look for in a Digital Manufacturing Platform
Not all digital manufacturing platforms are the same. Some track and measure the project lifecycle. Others focus solely on examining and reducing costs or prioritizing product design. Each has merits. But they cannot connect all manufacturing aspects necessary to meet objectives and improve ROI.
A manufacturing insights platform is necessary, serving as the glue that ties everything together. Fully integrated digital transformation will increase pre-launch maturity, reduce late-stage design changes, and minimize post-launch product issues. Consider the following advice when comparing digital manufacturing platforms:
Will the platform address critical pain points? The digital manufacturing platform should provide practical manufacturing insights including potential design issues and cost concerns. In addition to identifying possible issues, the platform should offer several options to address them with speed, agility, confidence, and profitability.
Does the platform go beyond issue mitigation, helping to optimize each step of the product lifecycle? Can design improve with insightful recommendations? Is there a less painful way to reduce costs without sacrificing quality? Are there more cost-effective suppliers? If so, how are they identified? Are there options to streamline production facilities despite labor shortages? A good digital manufacturing platform can address these questions.
Can the platform bridge gaps and break down siloes across the product lifecycle? Manufacturing collaboration software and secure data sharing are essential to product development and productivity. A solid digital manufacturing platform breaks down siloes with robust collaboration and real time, accurate, and secure data sharing. Now, a design engineer can work with the cost engineer to create a well-designed, profitable product. The cost engineer can get detailed cost estimates faster, directly from the CAD model and in bulk. These features allow them to generate more accurate estimates faster. Sourcing and procurement then can identify parts that are overpriced, using the detailed cost and manufacturing information to maximize cost reductions, decrease risks, and negotiate better.
Will this platform offer various manufacturing options to meet objectives and resources? One size does not fit all. An effective digital manufacturing platform will provide hundreds of manufacturing processes to meet your unique needs. It should offer a plethora of manufacturing insights and the ability to select the preferred process. Manufacturers get critical information such as precise cycle times and operational costs for any number of manufacturing process alternatives provided by the platform. They can compare and optimize production for their unique project specifications.
Are models limited to specific manufacturing processes? The right platform will offer numerous manufacturing process models such as additive, composite, PCBA, casting, rough milling, plastic molding, wire harness, sheet metal roll forming, and sheet molding compound compression molding. The preferred digital manufacturing platform will provide greater ROI by continuously adding other process models, ensuring that a manufacturer can remain an agile and viable force.
What reporting features are in a digital manufacturing platform? Information is power. Data from the platform can mitigate the need for redesigns. It can mean the difference between product launch delays and getting to market faster. Crucial supplier data helps work around supply chain issues. The platform's interfaces and processes should facilitate seamless product development including design for manufacturability and design to cost. The best digital manufacturing platforms clearly define each team members' priorities and offer proactive recommendations to facilitate a smooth, timely, and cost-effective product lifecycle, even in the face of increasingly complex requirements and external disruptors.
Will the platform help quantify costs and provide a solid ROI? A tracking report provides a robust view of cost avoidance achievements. It can automatically track cost savings by multiple key performance indicators (KPIs) – including cost avoidance per individual component, a set of components or assemblies, and annualized cost avoidance. Users can create high-level reports for senior management and detailed insights for product development teams. To capture cost savings, aPriori automatically calculates the difference between the highest costs and the latest costs of components/assemblies analyzed. Reports can be created based on fully burdened costs, total variable costs, and other criteria.
Can the platform compensate for labor shortages? Digital manufacturing platforms help ease labor shortages. Manufacturing simulation assumes more mundane tasks via automation, leaving design engineers to utilize their technical knowledge and expertise in critical areas. They will be more engaged, lowering turnover. Enterprises will attract more employees due to advanced technologies use and upskilling
How will the platform manage and improve workflows? A good digital manufacturing platform will continue to expand workflow capabilities, keeping product development teams in sync and current. For example, aPriori workflows connect design engineers, cost engineers, and sourcing/procurement managers. Automation begins once a design engineer enters CAD design changes into a PLM system. The platform automatically adds CAD file manufacturing insights to the PLM system and notifies the design owner of CAD changes via email. The design owner can view each proposed design change, review guidance, and determine next steps. Additional workflows streamline collaboration between cost engineering and sourcing.
How can material, labor, and supplier costs be navigated in an uncertain environment? aPriori Regional Data Libraries (RDLs)provides cost insights by geography – including labor, overhead, and tool shop rates. The 87 RDLs provide sourcing teams with cost assumptions based on relevant global market information and specific labor rates including skill levels and wage grades for six industries. Availability of commodity regional pricing improves costing accuracy, accelerating planning for geographically focused manufacturing scenarios.
The Case for Harnessing Digital Manufacturing Technologies
The basic question underlying all strategic plans is this: How can digital manufacturing help us transform core business processes or generate new opportunities? Manufacturing simulation breaks up siloes with cloud collaboration and real-time information sharing.
Manufacturers can scale faster and with more agility throughout the product lifecycle, addressing supply chain issues quickly and reducing redesigns through early manufacturability feedback. They also will create better products faster and more cost-effectively.
McKinsey confirmed that successful digital transformations yield exceptional returns. Across many manufacturing sectors, it is common to see 10 to 30% increases in throughput, 15 to 30% improvement in labor productivity, 30 to 50% reduction in machine downtimes, and 85% increase in more accurate forecasting.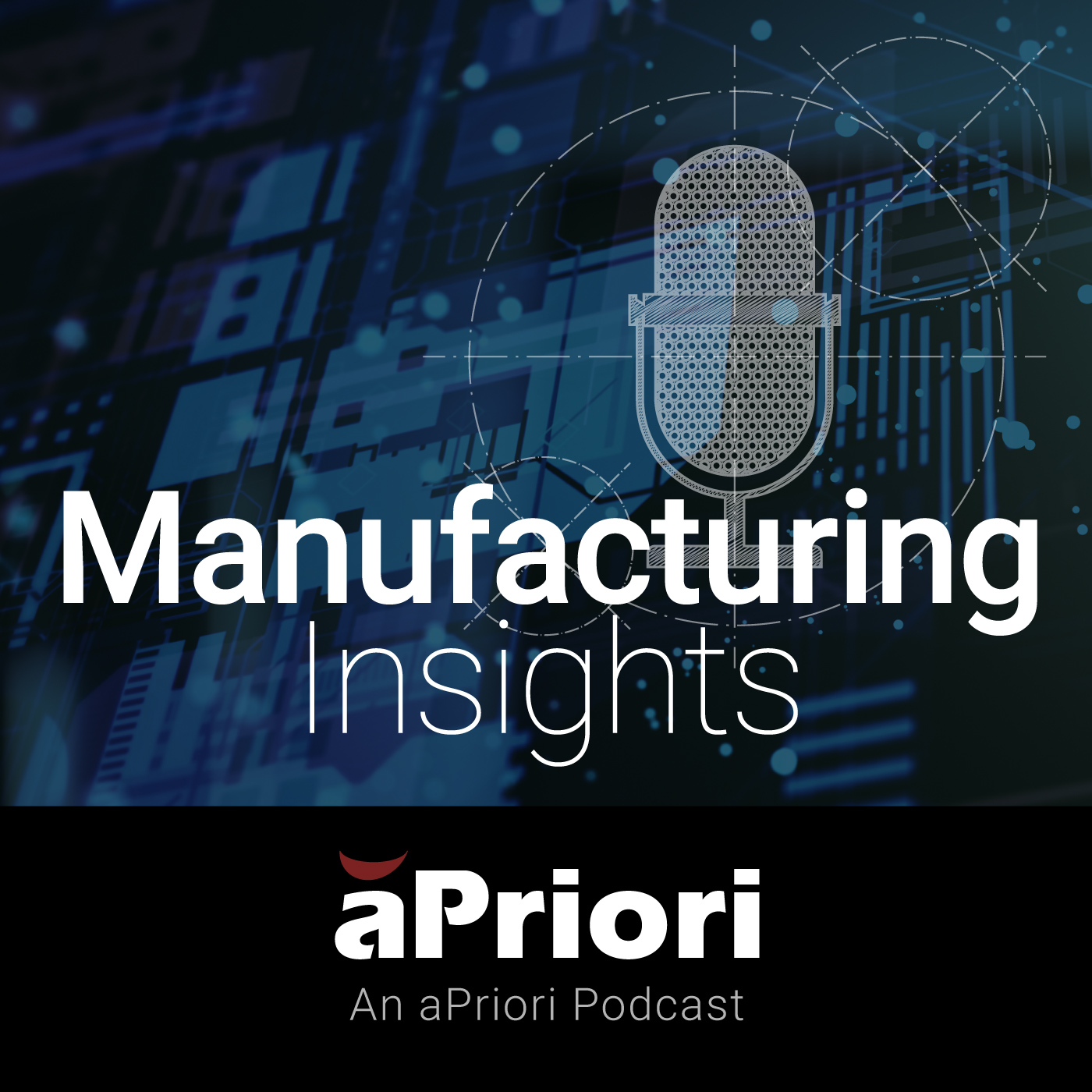 ×